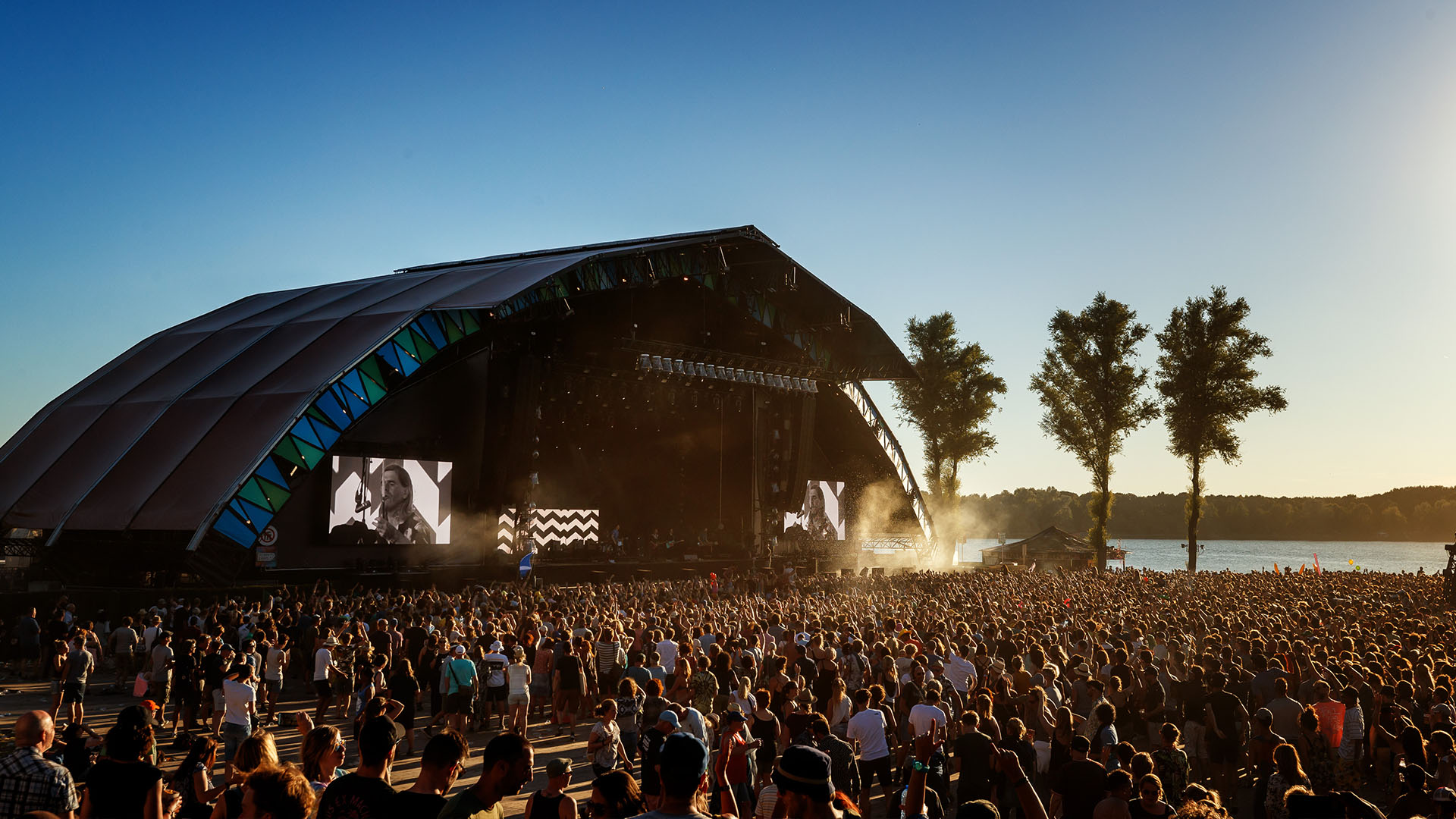 DOWN THE RABBIT HOLE 2021 IS ON THE MOVE
First, the bad news: like last year, hopping down to the Groene Heuvels in Beuningen in July for Down The Rabbit Hole is a no-go due to the coronavirus.
The risk of cancellation is simply too great in the 2-4 July weekend. In addition, many of our favourite artists will not be touring in July because a lot of European festivals have been cancelled as well. This is why we're moving DTRH, as a one-off, to the end of Summer. This gives us better odds to see each other this year and have a ball. Many (inter)national artists have tour plans around the last weekend of August and they're keen on having a bucking good time at Down The Rabbit Hole.
Our big brother Lowlands Festival will visit Biddinghuizen the week before that last August weekend. We share many things on our grounds with the Lowlands Festival, as well as caterers we like to work with, tents we rent, bath houses, and much more. Because it's impossible to haul all that stuff to Beuningen in just four days, our Lowlands colleagues asked us: 'Why don't you come to Biddinghuizen for a sleepover just this once?'
So Down The Rabbit Hole 2021 will move to the weekend of 27-29 August 2021 for a one-off visit to the Lowlands Festival grounds in Biddinghuizen for:
DOWN THE RABBIT HOLE - RABBITS IN THE LOWLANDS
Down The Rabbit Hole – Rabbits in the Lowlands is exactly what you'd expect from Down The Rabbit Hole: full of surprises and slightly offbeat, but always familiar. With Hotot, Teddy Widder and Fuzzy Lop of course, but the Idyllische Veldje, The Swamp, Bossa Nova, The Surf Shack, Avant Garden and Fuzzy Club will move to Lowlands' hotspots for this edition as well.
We'll peak nicely on time: our sound permit allows us to go all-out until 23:00, after which we hit the tents, clubs and areas with headphones on. That way, you and all the other hardcore night owls can keep the hootenanny hopping until 05:00.
Ready to tumble? You can expect the first lineup announcement tomorrow, while tickets go on sale on May 1st. A ticket for Down The Rabbit Hole – Rabbits in the Lowlands (3 days festival, camping and shuttle) costs € 187,50 + € 10 service fee.
Proud owners of a DTRH20 ticket have it easy: your ticket for DTRH20 is automatically valid for Down The Rabbit Hole – Rabbits in the Lowlands. No action required, just show your original ticket at the festival gates. This also applies to bookings regarding Rabbit Resort accommodations, the Camper Camping, Group Sites and Parking Permits.
DTRH20 ticket holders will get first pick to buy extra tickets and book accommodations at the Rabbit Resort – because you're heroes. If you're not able to make it in August you can apply for a refund or rebook your purchased tickets to DTRH22 tickets. Next year, Down The Rabbit Hole will take place as usual in the first July weekend (1-3 July) in our beloved Groene Heuvels in Beuningen.
On April 15th, Ticketmaster will send all DTRH20 ticket holders detailed information about options regarding their ticket, buying extra tickets and rebooking or cancelling tickets. This email will be sent to the address used to set up your Ticketmaster account, so watch that mailbox closely, including the spam folder.
In case Down The Rabbit Hole – Rabbits in the Lowlands cannot happen due to corona, we'll have another ticket contingency plan in place.
See you in Biddinghuizen!